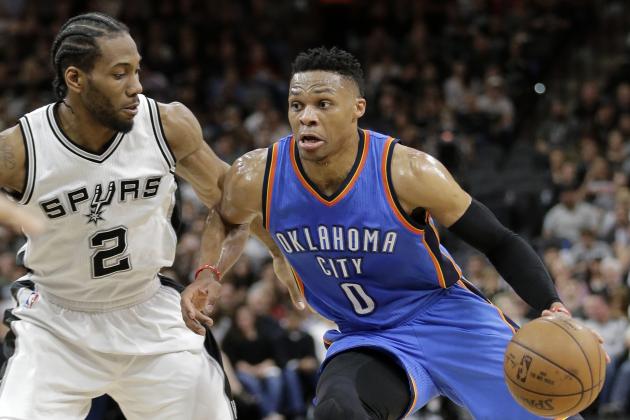 With the trade deadline in the past, Michael Carter-Williams has already validated the trade for the Spurs, racking up assists and relieving Manu Ginobili, Tony Parker and Danny Green when they need to rest. On the receiving end of MCW's slick passes has been Green and Kawhi Leonard, the latter continuing his beastly awakening this season, scoring 26 against the OKC Thunder and then 32 against the Clippers in games that the Spurs narrowly won and needed to win to show dominance.
With no Kevin Durant, Russell Westbrook lost the ball a few times to MCW's long 6'6 height-savvy thievish arms, queuing the fast break for the Spurs at home. It was still close late, and the Spurs almost lost the game, but the defending champions rallied in a gutsy effort and made free throws late.
Then the Clippers came to town from Los Angeles, and the Spurs could never quite put them away, rather down after a game that was full of runs for both teams. Especially San Antonio, which despite red-hot play by Blake Griffin, who nailed a tough fadeaway in the final seconds just over Kevin Garnett, and 15 assists by Chris Paul, whose Kawhi Leonard would not be denied. As Griffin sized him up on defense, Kawhi shot a 3PT dagger in his eye and then made another one after getting open on an inbound play.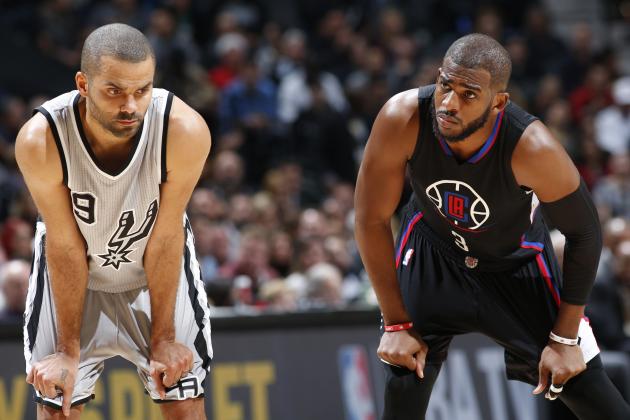 MCW iced it at the free throw line, his defense bothering Chris Paul much like Westbrook. Danny Green also shot the lights out, catching fire late this season which is good for the champs.
The Spurs are gearing up for another showdown with the #1 seed Warriors next, and these two strong victories have them firing on all cylinders, with a rested Tony Parker and Manu Ginobili ready to win.