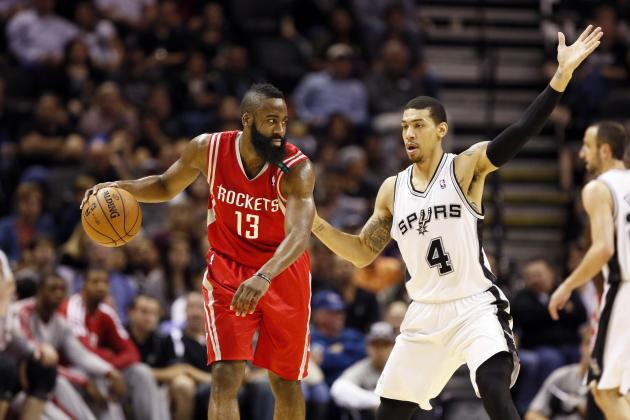 James Harden played well, making tough layups down low and drawing plenty of free throws. Nene also played strongly, with 15 points and 7 rebounds. Houston had a chance to win this game, due to the amount of turnovers by the Spurs and considerable defensive effort by the Rockets.
However, the defense kept San Antonio in the game and ultimately got them the win. They got two small leads before finally pulling away from the feisty post-Dwight Howard Rockets.
Tony Parker had 16 points and 10 assists. Kawhi Leonard had 19 points and 8 rebounds.
Sadly, though...Pau Gasol rolled his ankle after scoring 14 points and grabbing 9 rebounds. It wasn't severe, but it's unsure whether he'll play in the SA's next game against the Bucks.
Manu Ginobili had 14 points, shooting 4/8 from 3PT land.
But at least the Spurs did not lose the game too on top of Gasol's injury. The Rockets had their own problems as their offensive firepower fizzled, with Ryan Anderson, Eric Gordon and Trevor Ariza all shooting terribly from the field (Ariza: 2/13). The Spurs also won the rebounds battle 57 to 47 and shot 42% from distance.